Fixed frame screen
Aluminum frame - Aluminum frame coated with velvet or powder in black, red or any other optional colors, simple but elegant.
Flatness system - Special screen fixing method and reliable structure design keep the screen surface flat and make installation easy and convenient.
Soft fabric - High elastic screen fabric reproduces vivid and precise image. Easy to clean with neutral solvent.
Optical surface processing - Special optical surface dealing offers high transmission and low reflectance values for optimal viewing. Good physical properties ensure perfect extensibility and reconverability under temperature between ‐20° ~ 40°.
Easy installation - Multi‐assembling ways: Wall Inserting, Ceiling Mounting and Sliding Bracket Hanging. Applicable to be used in home theatre, cinemas, meeting rooms, multi media control centers, government agencies and any other public places.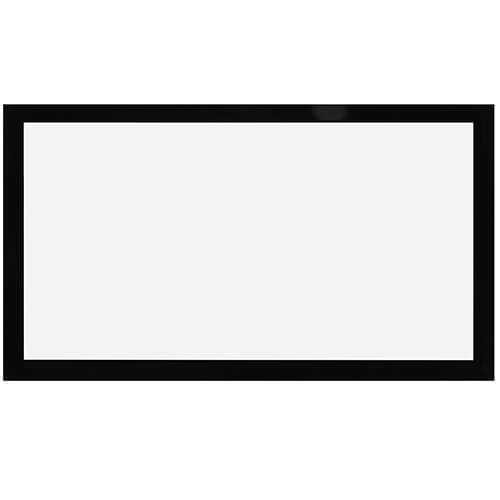 DIMENSIONS